This testimony is Under Review. It is open for discussion, comments, critique, confirmation, objections or rejection.
Please read the Under Review Guidelines Here. Please leave Wise & Referenced Comments below in the Comment section.
You are encouraged to seek the Lord, to find out what parts of this testimony are from HIM and what parts are not.
---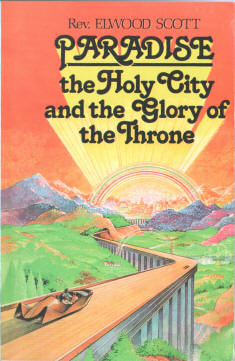 Paradise, the Holy City
and the Glory of the Throne
by Rev. Elwood Scott (Abridged Edition)
PDF
From considering the objection, the DivineRevelations / Spiritlessons Website is now convinced that this is not divine in nature, and has been removed.
(PDF) Remains for Reference